Model of the car :MUSH
Term of use:2/27〜 3/1 3nights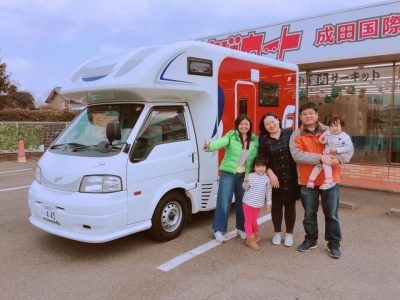 Q How was the trip in Hokkaido with Camper van ?
Would you recommend your friends?
 The camp can made us travelling wonderful.
I will recommened the camp car service to my friends if they are
interesting in camping car tour.
Q How was our service?  Are you satisfied?
 I am pleased bcause there is a staff who can communicate with me
in Chinese.
Q Are there any service we are not providing that you would like to see us provide?
 Due to the language barrier, if RentAcan can provide the service to book the
the auto camp sites for customers will be pleased.