Model of the car :MUSH
Term of use:1/13 〜 1/17 5nights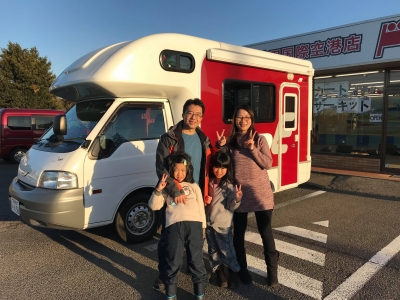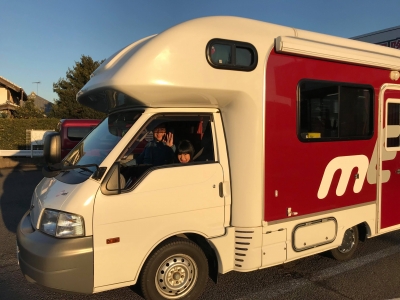 Q How was the trip in Hokkaido with Camper van ?
Would you recommend your friends?
 This is a very special experience that I never have This is the first time I drove the camp car.
I was able to go those places I like to go by driving a camp car such as mountain Fuiji and other signseeing spots.
This tour is amazing, and I will come visit again if there were chances.
Q How was our service?  Are you satisfied?
 The staff of RentAcan is friendly.
I have been waited in the office for a while due to I came earlier thatn expected time in order to return the car.
Finally I catched up the flight without delaying.
Q Are there any service we are not providing that you would like to see us provide?
 If there were onlined msn applications used for converstaion,
and ETC in unlimited usage provided will be more convenient.